SAUDI ARABIA'S AL-RAJHI SNATCHES EARLY LEAD IN RALLY KAZAKHSTAN
MEDIA INFORMATION
2018 Rally Kazakhstan
For immediate release
Monday, May 28th, 2018
SAUDI ARABIA'S AL-RAJHI SNATCHES EARLY LEAD IN RALLY KAZAKHSTAN
· Frenchman Alphand and Poland's Przygonski round off top three places for X-raid
· Qatar's Al-Attiyah hits engine trouble after winning first section of stage from Aktau
· Kazakh Chernenkov tops T2 standings; Pena Campo ahead in T3 classification
KENDERLY (KAZAKHSTAN): Four Minis dominated the classification after the opening 280.35km of competitive action in Rally Kazakhstan, round five of the FIA World Cup for Cross-Country Rallies, between Aktau City and the Caspian Sea resort of Kenderly on Monday.
Qatar's Nasser Saleh Al-Attiyah had been the fastest driver through the opening 90km section of the stage by 12 seconds but his demise with a second successive engine-related issue paved the way for Saudi Arabia's Yazeed Al-Rajhi to move into an overnight lead of 2min 04sec in his X-raid MINI John Cooper Works Rally.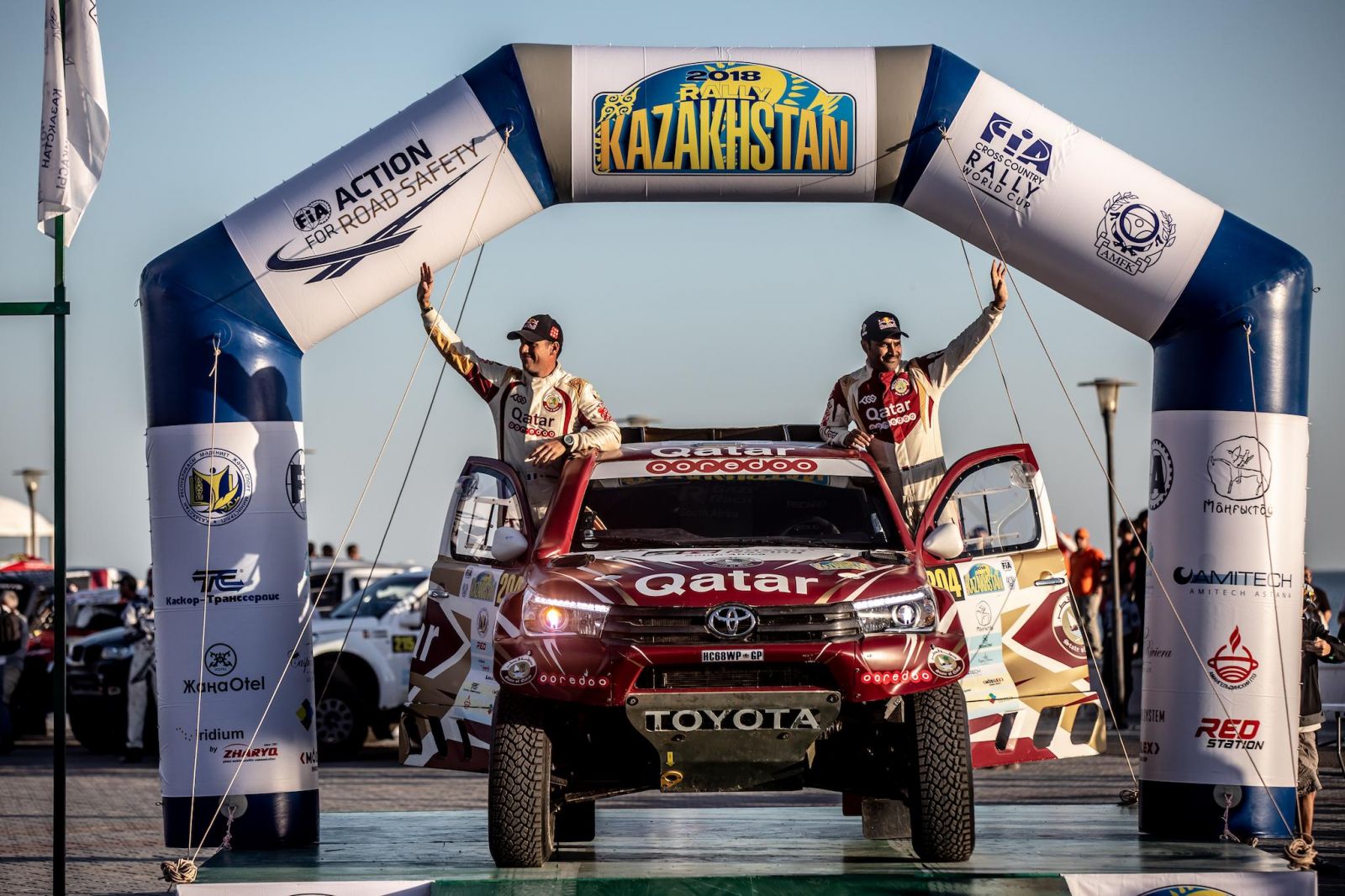 The Saudi said: "It was a very fast first stage and everything was okay. The first part was fast and smooth and it became more technical on the second part to the beach and then fast to the finish. I started the stage from eighth place and overtook several cars including Nasser and (Boris) Gadasin."
Frenchman Luc Alphand was his closest rival in second place with the new MINI Buggy and FIA World Cup leader Jakub Przygonski held third overall, 2min 38sec further behind, in his MINI John Cooper Works Rally.
Przygonski said: "From the first stage we were opening all the day and it was a nice day. We enjoy it. Sometimes there was some tricky navigation but we were trying to push."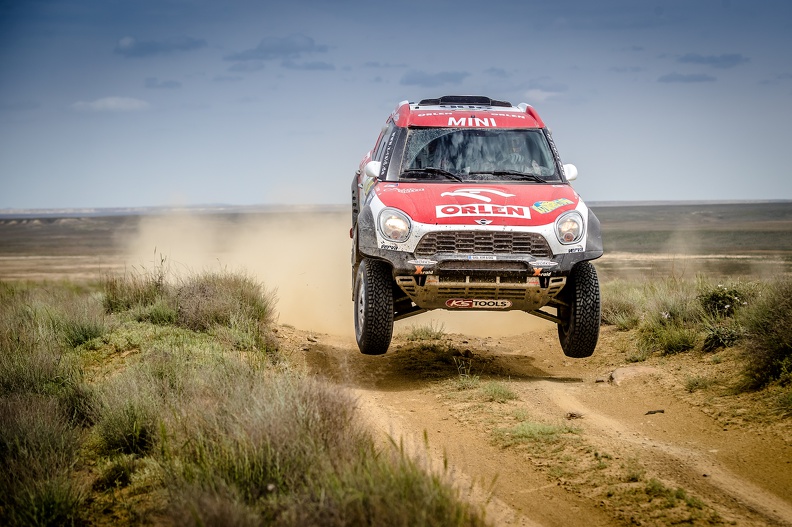 "We just have to pass Harry Hunt on the first stage. It was the first stage in Kazakhstan after the break and everyone was a little nervous," added Alphand. "The navigation was not so easy and it is quite dangerous to overtake in the dust. I hope that Nasser can come back tonight and continue the race. We want to fight with them."
Russian driver Vladimir Vasilyev missed the event in 2017 through injury and he was classified in a solid fourth overall in his MINI Cooper Countryman, while Czech driver Martin Prokop was fifth in a Ford F-150 Evo. Vasilyev's navigator Konstantin Zhiltsov said: "Everything was okay and we were happy to finish this stage. It is a new race for us. We have to take security. We need to be careful. We treat today like a Prologue."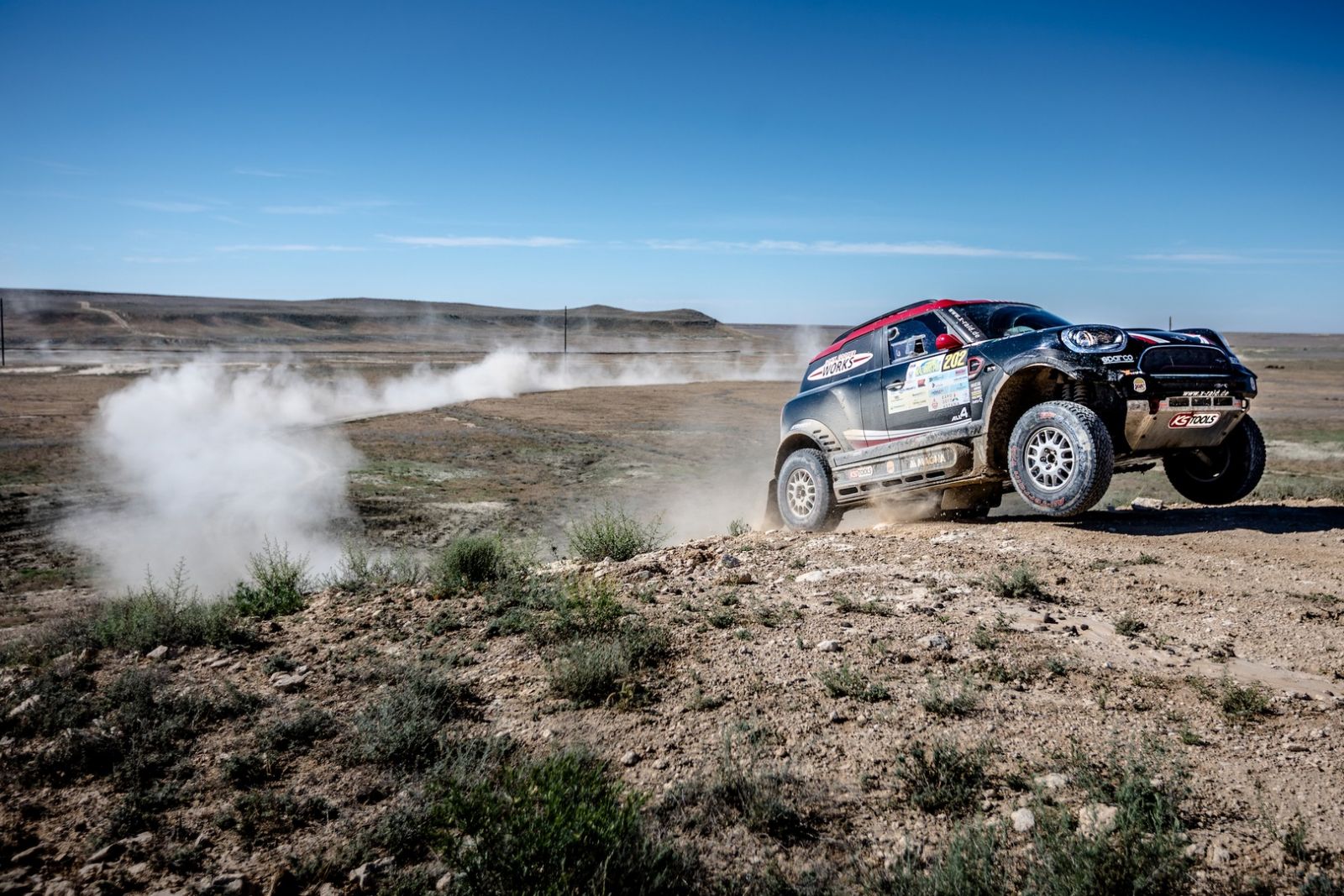 England's Harry Hunt slipped to 16th overall in his Peugeot 3008 DKR after sustaining a puncture and suffering tyre pressure issues. "Not a great stage for us, but it's the first one of a long rally. We had a few issues on the first part and we were running well on the second part before the puncture."
Kazakhstan's Kirill Chernenkov drew first blood in what promises to develop into a fascinating tussle for T2 honours for series production cross-country vehicles over the coming five days. He was classified 3min 44sec in front of Konstantin Ivanov. Qatar's Adel Abdulla held third in a rented Toyota Land Cruiser and OFF-ROAD Kazakhstan's Marat Abykayev was a distant fourth. Series leader Ahmed Al-Shegawi was a non-starter.
Spaniard José Pena Campo surged into a 14min 10sec advantage in T3 over fellow countryman Santiago Navarro. Kazakh Dmitry Pitulov was third, while Russia's Ravil Maginov was a non-starter.
Andrey Karginov led Team Kamaz Masters colleague Sergey Kupriyanov in the National Rally.
Tomorrow (Tuesday) crews will tackle the first selective section that loops out of the bivouac in Kenderly. The longest timed section of the event – 414.12km – heads through the deserts to the east of the town of Senek.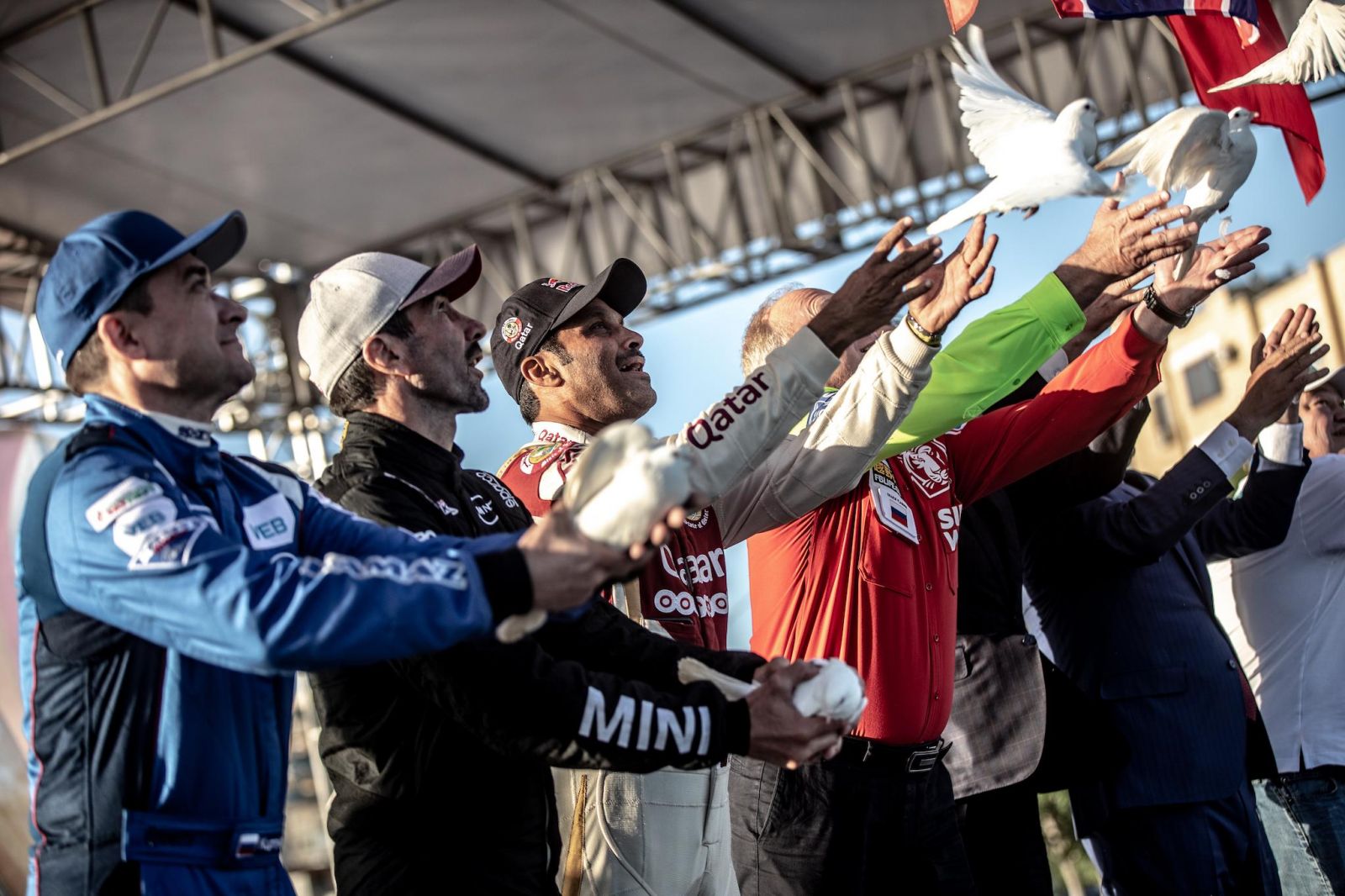 Ends
For further media information: Neil Perkins, NDP Publicity Services, international media officer, 2018 Rally Kazakhstan, UK mobile: +44 7831 123153, E-mail: ndppublicity@googlemail.com, Twitter: @LordPerkins, www.ndp-publicity.com (press releases).