MEDIA INFORMATION
2021 Rally Kazakhstan
For immediate release
Monday, May 31st, 2021

TOYOTAS AND MINIS DOMINATE STRONGEST EVER ENTRY FOR RALLY KAZAKHSTAN
· Kazakhstan set to host opening round of FIM Cross-Country Rallies World Cup for first time
AKTAU CITY (KAZAKHSTAN): The Automotorsport Federation of the Republic of Kazakhstan (AMFK) today announced the strongest entry for Rally Kazakhstan in the five years that it has been an integral part of the FIA World Cup for Cross-Country Rallies. The event takes place on June 8th-13th and will also be the opening round of the FIM Cross-Country Rallies World Cup for the first time this year.
Forty-one FIA crews, 14 motorcycles and four quads running in the FIM section and two Gaz trucks and an entry from Aktau in the national category will line up at the official ceremonial start in Aktau City on the shores of the Caspian Sea on June 8th.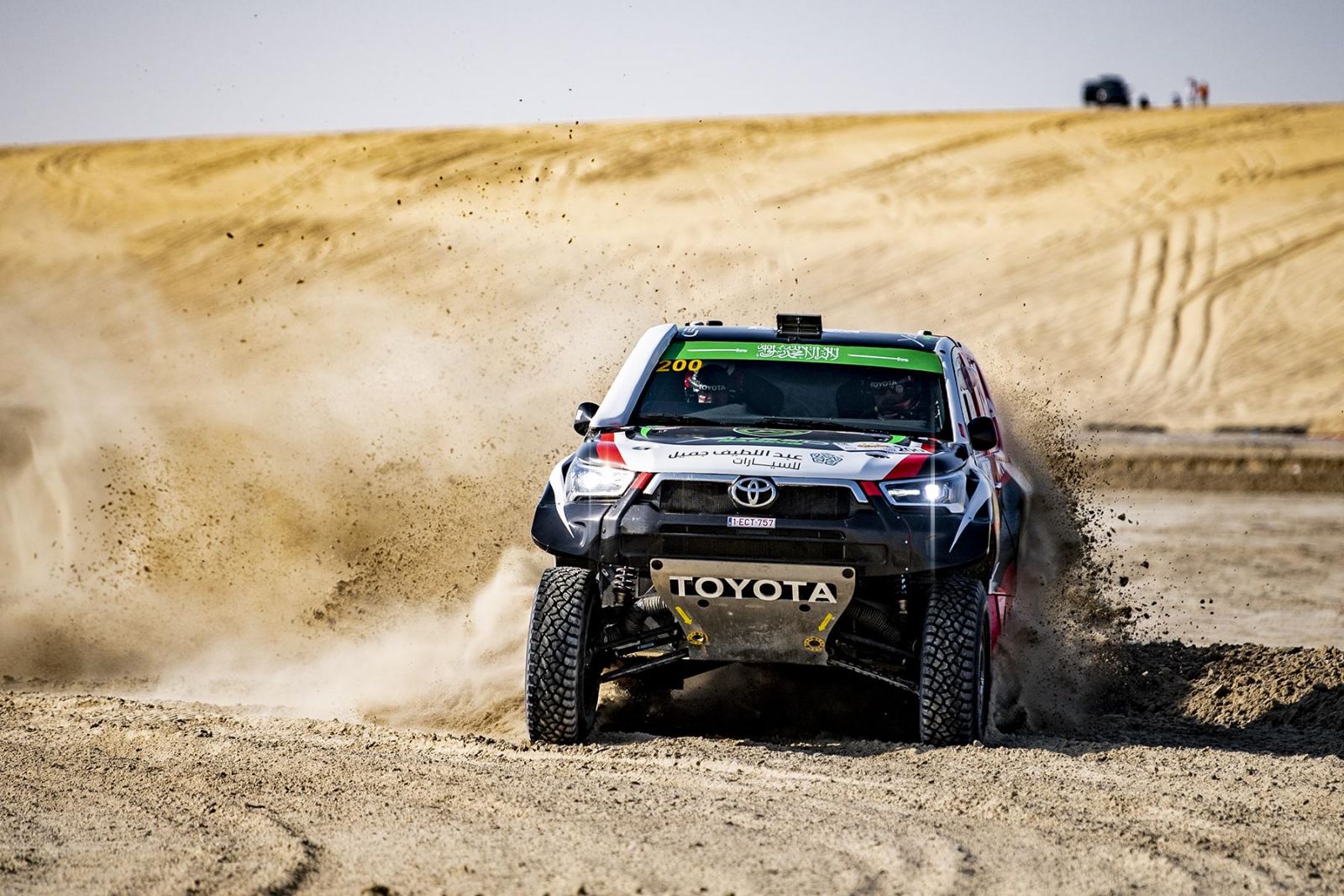 Yazeed Al-Rajhi
Overdrive Racing-built Toyota Hiluxes and X-raid MINI derivatives dominate the sharp end of the FIA entry list with defending Rally Kazakhstan champion and two-time winner Nasser Saleh Al-Attiyah, Frenchman Ronan Chabot, Saudi Arabia's 2018 winner Yazeed Al-Rajhi and the Argentine duo of Lucio Alvarez and Juan Cruz Yacopini entered in five Toyotas.
Mattias Ekström and Sebastien Halpern drive a pair of MINI John Cooper Works Buggies, Denis Krotov wheels out a MINI John Cooper Works Rally and former FIA World Cup winner Vladimir Vasilyev has entered his VRT Team MINI Cooper Countryman.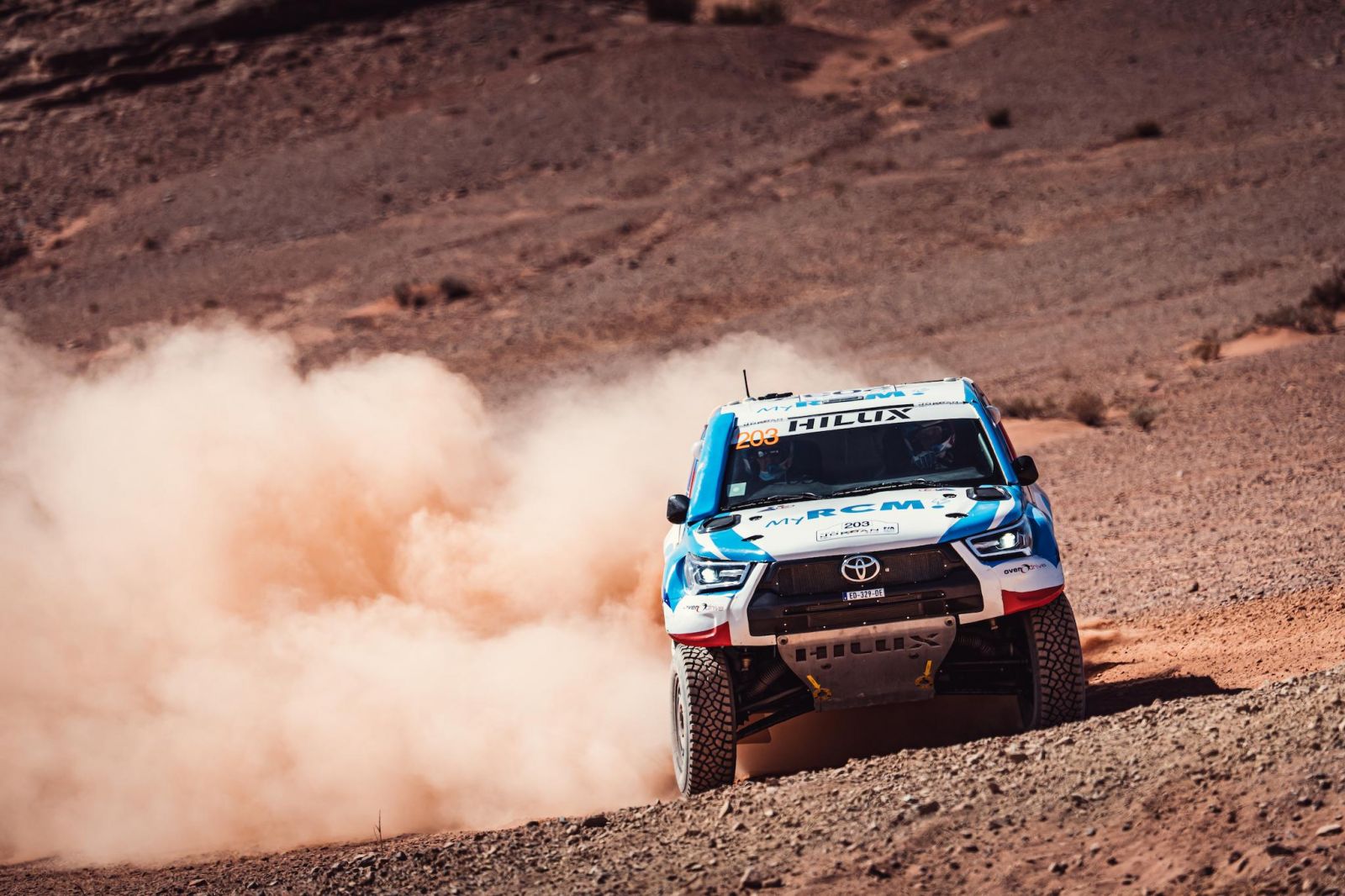 Ronan Chabot
There is a pair of Ford F-150 Evos for the Czech veteran Miroslav Zapletal and local driver Andrey Cherednikov and a strong local presence in the T1 category. Former Africa Eco Race winner Mathieu Serradori has also entered the rally in his South African-built Century CR6.
The entry has strength in depth across both the FIA T3 and T4 categories, with Boris Gadasin, Andrey Novikov, Guillaume de Mevius, Cristina Gutierrez and Fernando Alvarez among 13 drivers challenging for T3 success.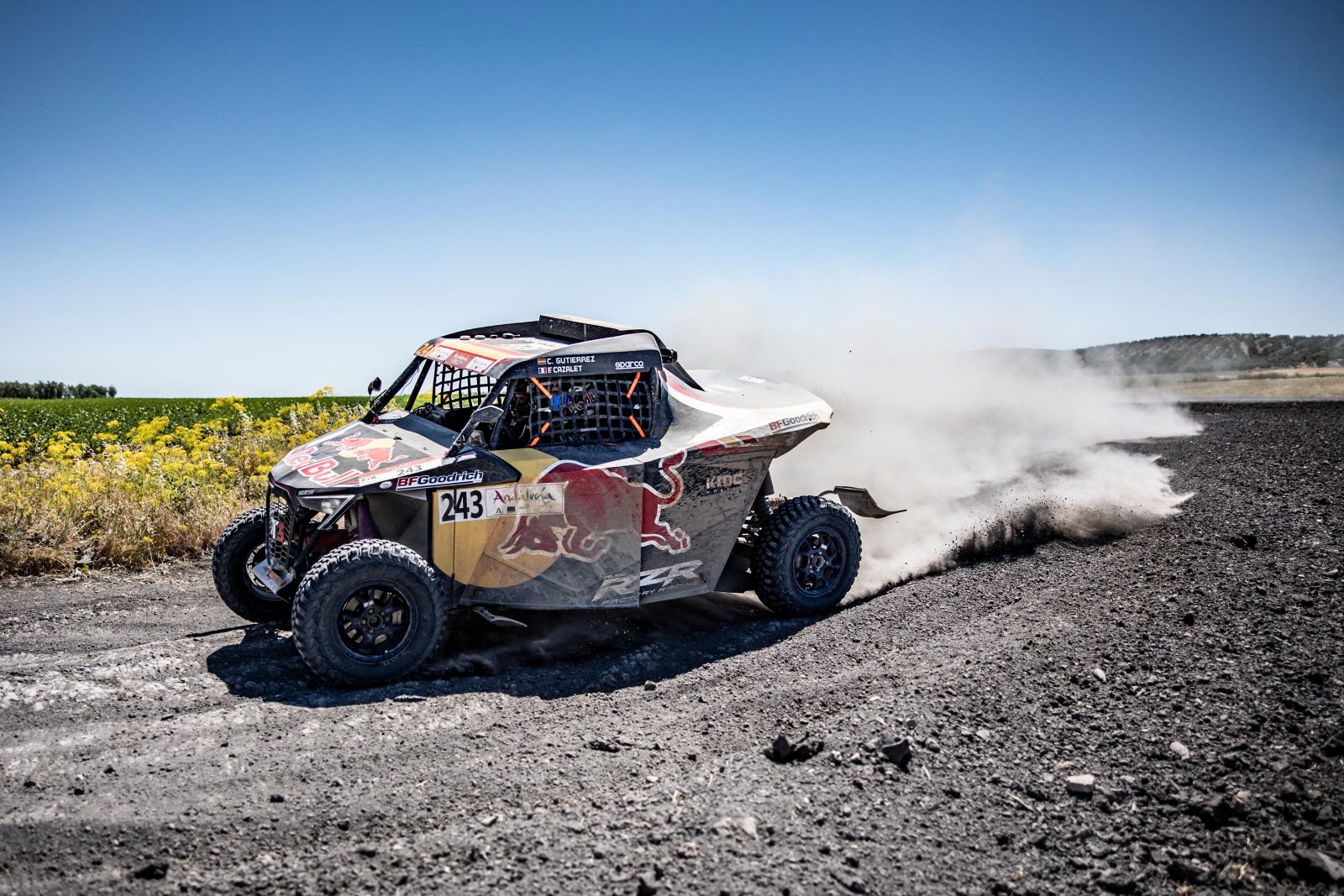 Cristina Gutierrez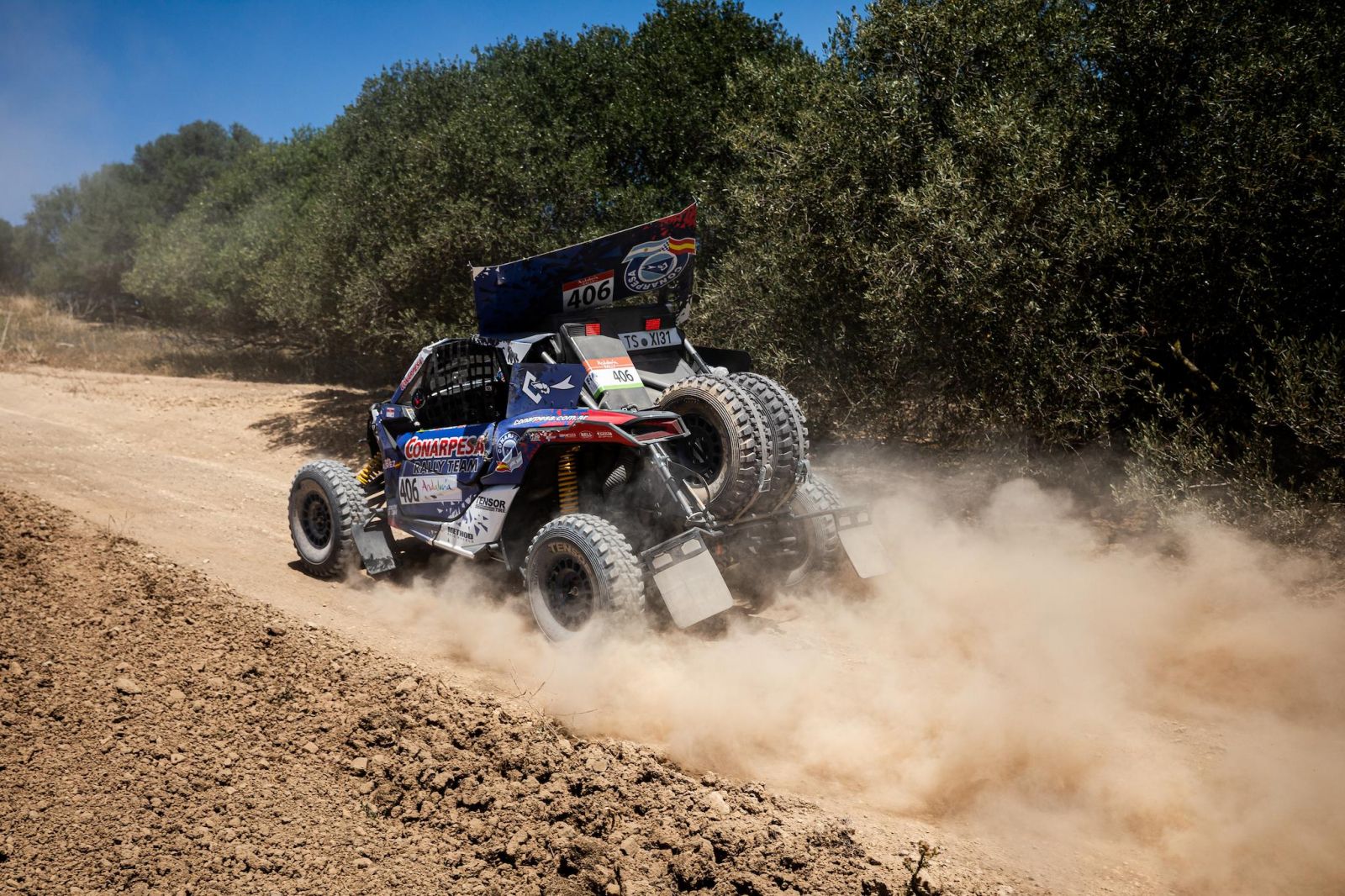 Fernando Alvarez
South Racing-built Can-Am Maverick X3s dominate the T4 section with AMFK President Marat Abykayev driving the solitary Yamaha YXZ 1000 R against a fleet of Can-Am drivers. They include Khalifa Al-Attiyah, Kees Koolen, Eugenio Amos, Austin Jones and Hernan Garces.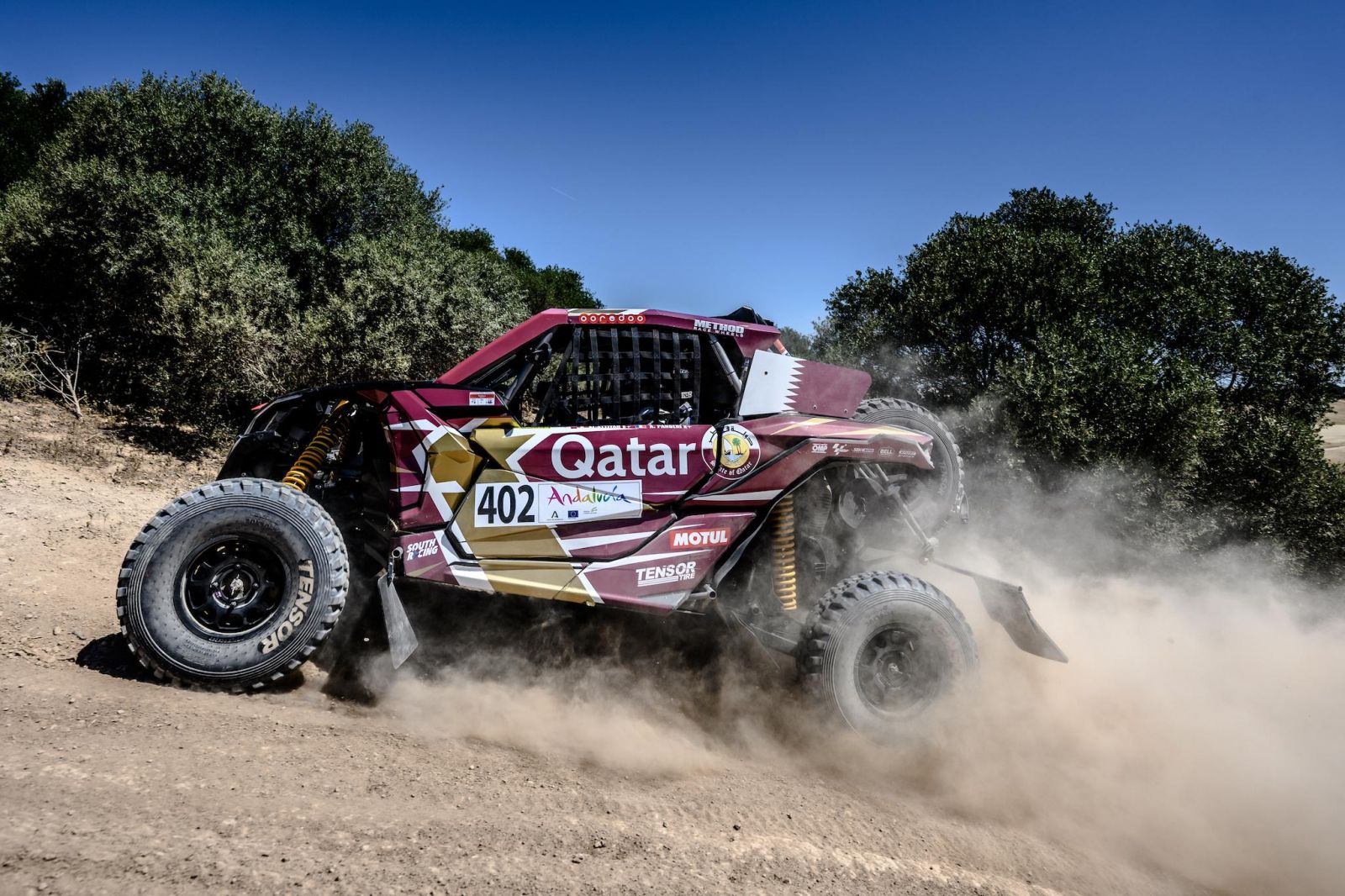 Khalifa Al-Attiyah
The opening round of the FIM series sees the first appearance of the Red Bull KTM factory racing team since the Dakar Rally in January. Dubai-based Briton and former Dakar winner Sam Sunderland heads the two-wheel field and is joined in the Austrian team's line-up by Austria's Matthias Walkner, who reached the top step of the Dakar podium in 2018. An injury has forced this year's Dakar winner Kevin Benavides to withdraw his entry on a third KTM.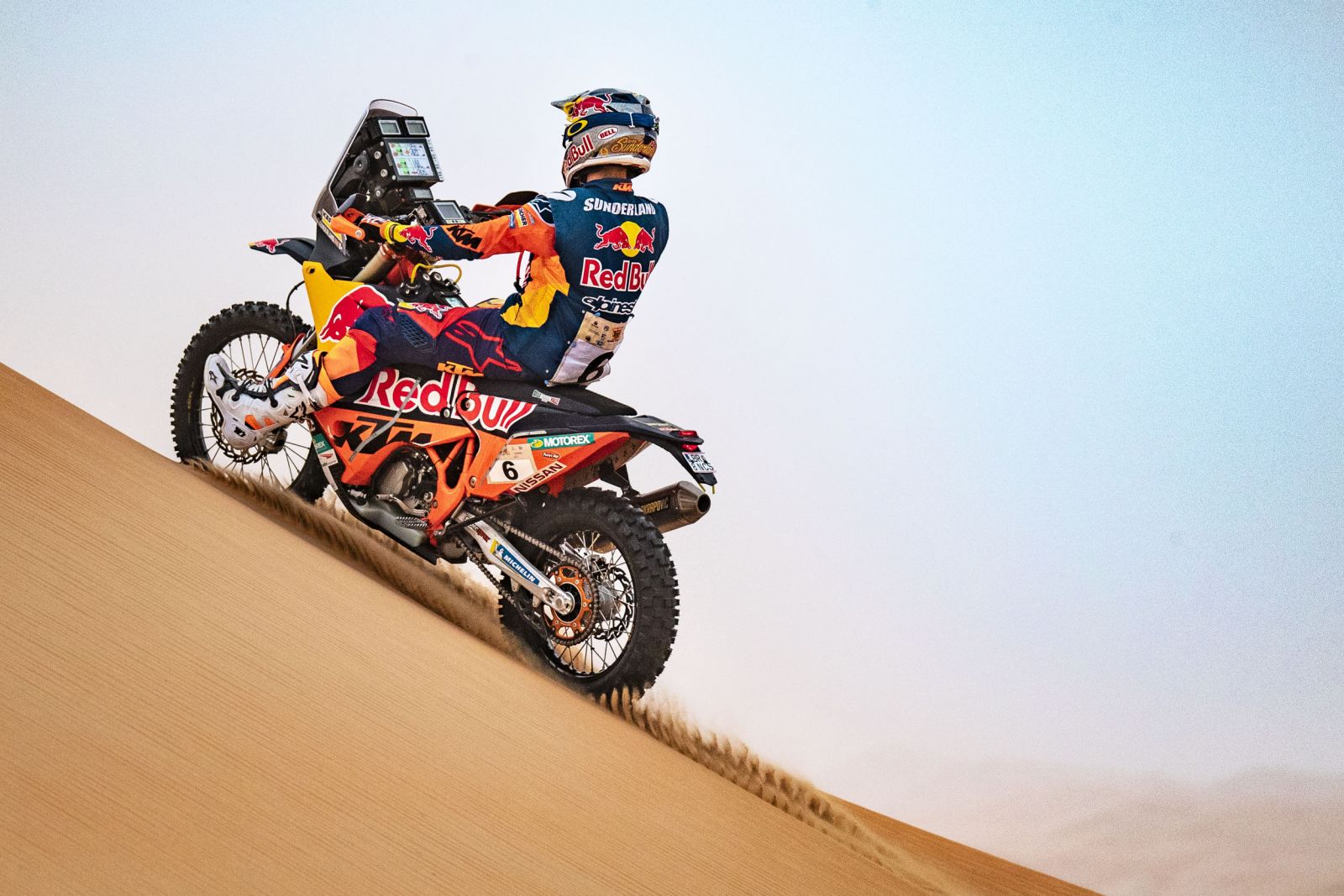 Sam Sunderland on his KTM 450
KTM will face a fierce challenge from the Rockstar Energy Husqvarna factory riders, Skyler Howes and Luciano Benavides, and the Hero Motorsports Team Rally and Monster Energy Yamaha Rally official team. Franco Caimi, Sebastien Bühler and Joaquim Rodrigues ride the Hero 450 Rally bikes and Ross Branch, Andrew Short and Adrien van Beveren represent Yamaha in a formidable field of the world's leading riders.
Poland's multiple World Champion Rafal Sonik faces Aleksandr Maksimov, Guatamala's Rodolfo Guillioli and Argentina's Manuel Andujar in the quad section. All four will compete on Yamaha 700s.
The outcome of the second round of the FIA World Cup and round one of the FIM series will be fought out over five demanding selective sections in the Aktau and Kenderly areas on the Mangyshlak Peninsula of western Kazakhstan between June 9th-13th. In a total route of 2,270.21km, 1,465.64km will be competitive pending any late changes.
Ends
For further media information: Neil Perkins, international media relations, 2021 Rally Kazakhstan, Tel: +44 7831 123153, E-mail: ndppublicity@gmail.com