LUCIO ALVAREZ AND ROSS BRANCH CLAIM
MEDIA INFORMATION
2021 Rally Kazakhstan
For immediate release
Sunday, June 13th, 2021
LUCIO ALVAREZ AND ROSS BRANCH CLAIM
CAREER-BEST VICTORIES IN RALLY KAZAKHSTAN
Cristina Gutierrez and Austin Jones win FIA T3 and T4 sections
AKTAU CITY (KAZAKHSTAN): Argentina's Lucio Alvarez and Botswana's Ross Branch survived the rigours of the final stage to secure stunning victories in the car and motorcycle categories at Rally Kazakhstan on Sunday.
When runaway leader Mathieu Serradori broke his Century CR6 Buggy on the final 267.02km selective section that ran around the Caspian shoreline and deserts to the north of Aktau City, Alvarez and Spanish navigator Armand Monleón were able to guide their Overdrive Racing Toyota Hilux to a memorable career-best win by the margin of 28min 25sec.
"We are so happy to finish the Kazakhstan Rally with the win," said Alvarez. "Today was a fast stage with some difficult navigation, but we did okay. It was an interesting event and a superb result for us."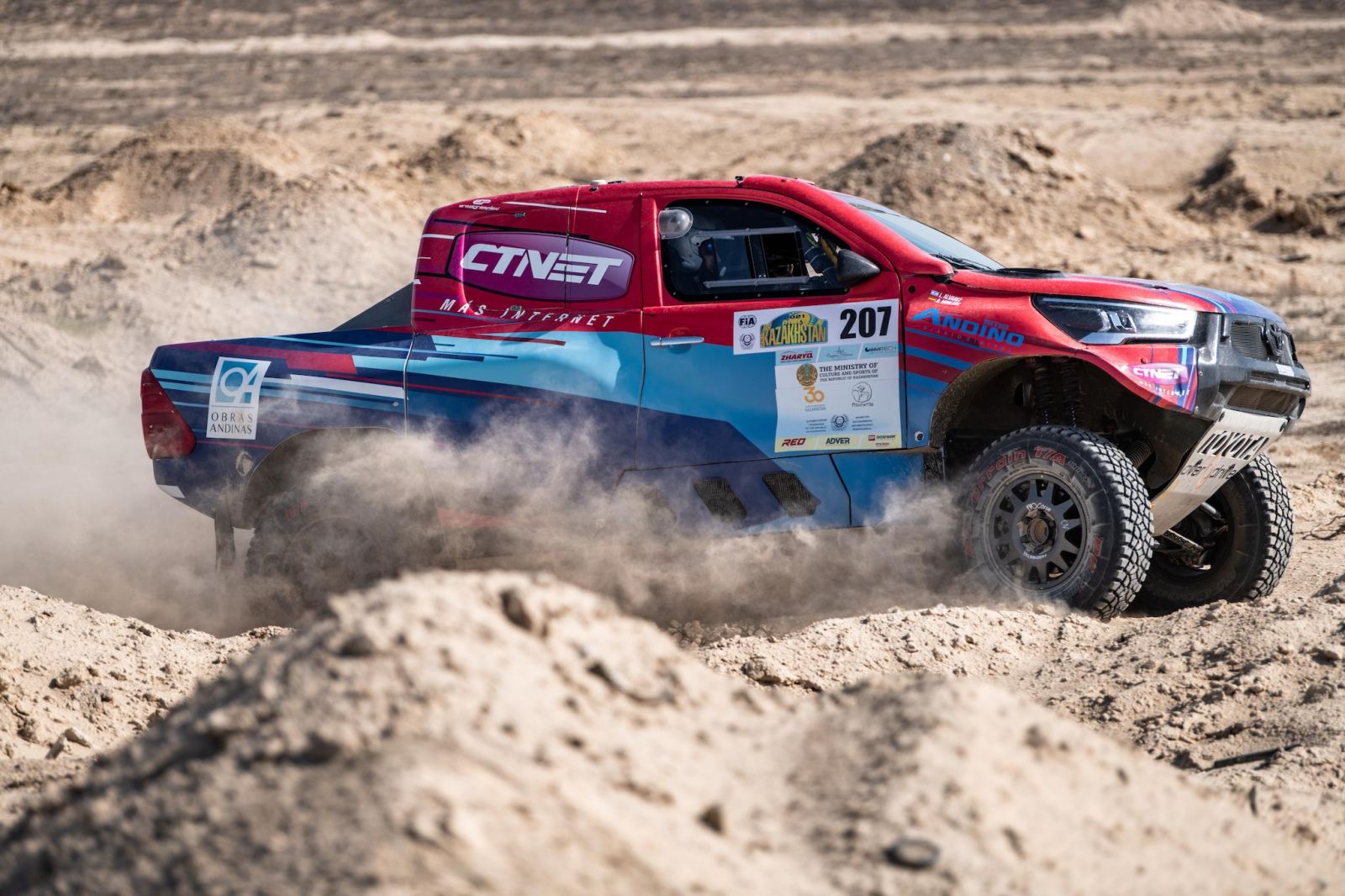 Predictably, Saudi Arabia's Yazeed Al-Rajhi bounced back from fourth stage woes that saw him incur a fistful of time penalties for missing waypoints in the dunes and slip from fourth to 18th position. He set the fastest time on the final day and reached Aktau out of the FIA World Cup points in 20th.
The Russian pairing of Denis Krotov and Konstantin Zhiltsov claimed second overall in their MINI John Cooper Works Rally. Swedish team-mates, Matthias Ekström and Emil Bergkvist, rounded off the podium places in an X-raid Buggy after setting the second quickest time on the final stage.
"We finished, no problems, just one puncture," said Krotov's co-driver Zhiltsov. "It was hard. There were a lot of stones for the car and for the tyres. It was a good race."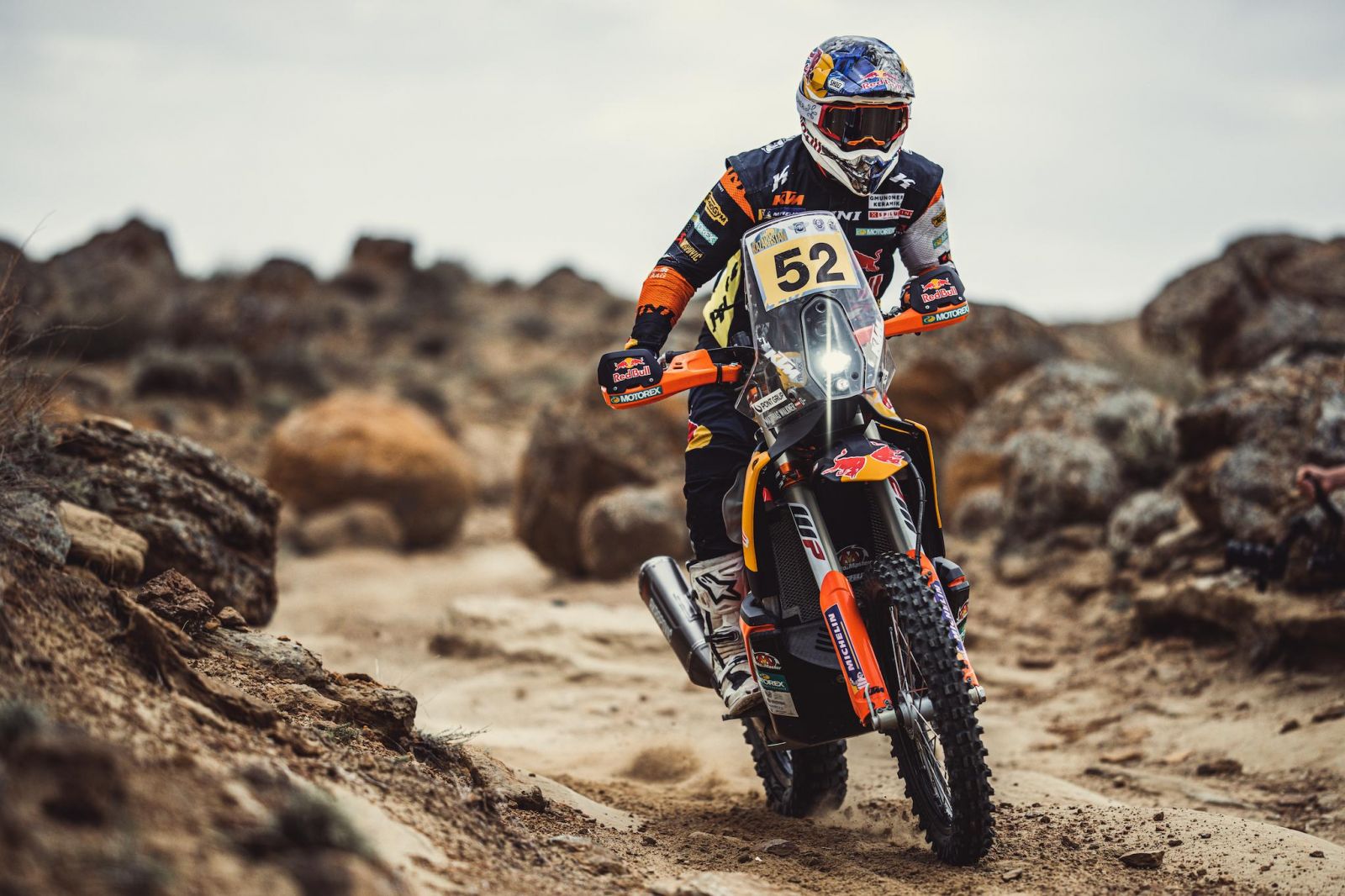 "Rally Kazakhstan is over and we finished P3," said Ekström. "It was a great adventure. We enjoyed a lot and take great experience from here. It was also very difficult, but we are happy."
Frenchman Ronan Chabot climbed to fourth place in the second of the Overdrive Toyotas and American Austin Jones delivered another stunning performance to win the FIA T4 category in a Monster Energy Can-Am and finished fifth.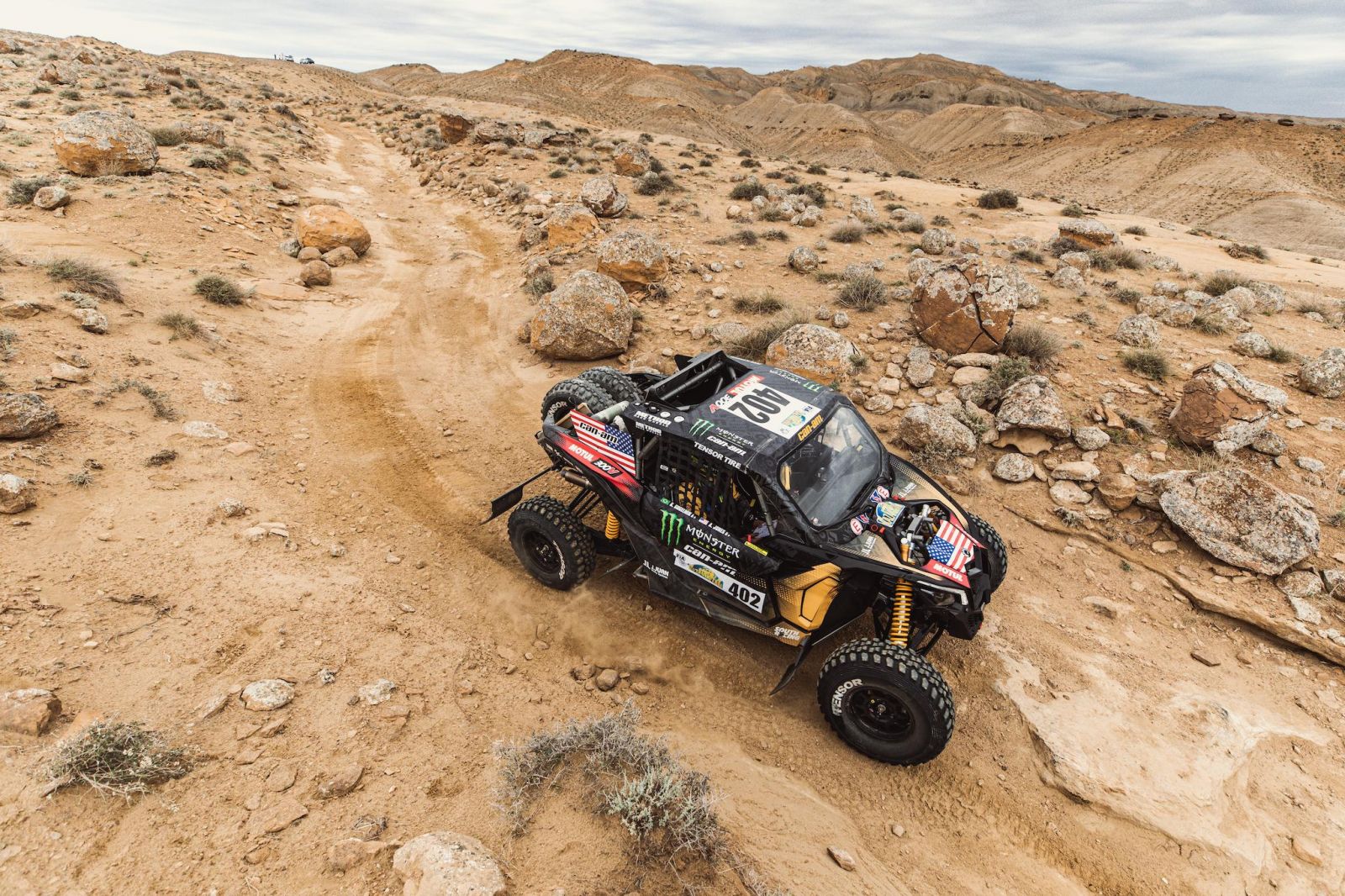 Because of a fuel logistical supply issue at the refuelling zone, the decision was taken to end the final stage for the motorcycles and quads at that point. It gave Hero's Joaquim Rodrigues the opportunity to end a disappointing race on a high with the stage win. The Portuguese got the better of Branch by 67 seconds, with Daniel Sanders finishing third.
However, Branch did enough to claim a career-topping maiden FIM World Cup win on his Monster Energy Yamaha by the margin of 5min 07sec from Matthias Walkner (KTM). Adrien van Beveren (Yamaha) rounded off the podium places and Sanders (Gas-Gas) and Andrew Short (Yamaha) completed the top five.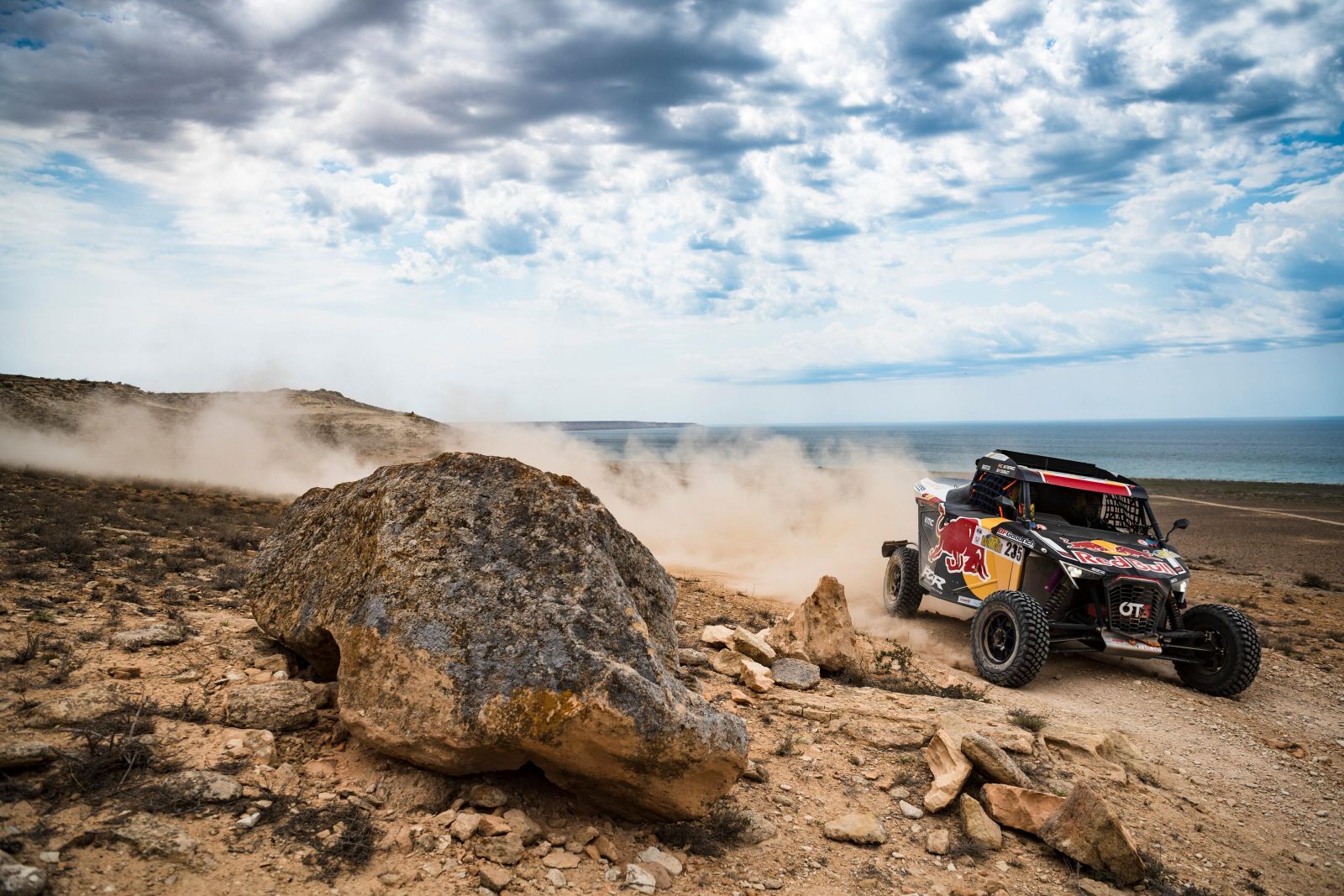 Branch said: "It's awesome, a good feeling. It's been a long week but I am so thankful for the team for making such a big effort. We really needed this win."
Sam Sunderland suffered a final day fall and sustained minor injuries, including broken ribs, thus ending the Dubai-based Briton's challenge for fifth place. He has, however, been given the all-clear to take the charter flight from Aktau back to Europe.
Argentina's Manuel Andujar held on to secure a comfortable winning margin of 29min 55sec in the quad category. Poland's Rafal Sonik and Russia's Alexsandr Maksimov were second and third.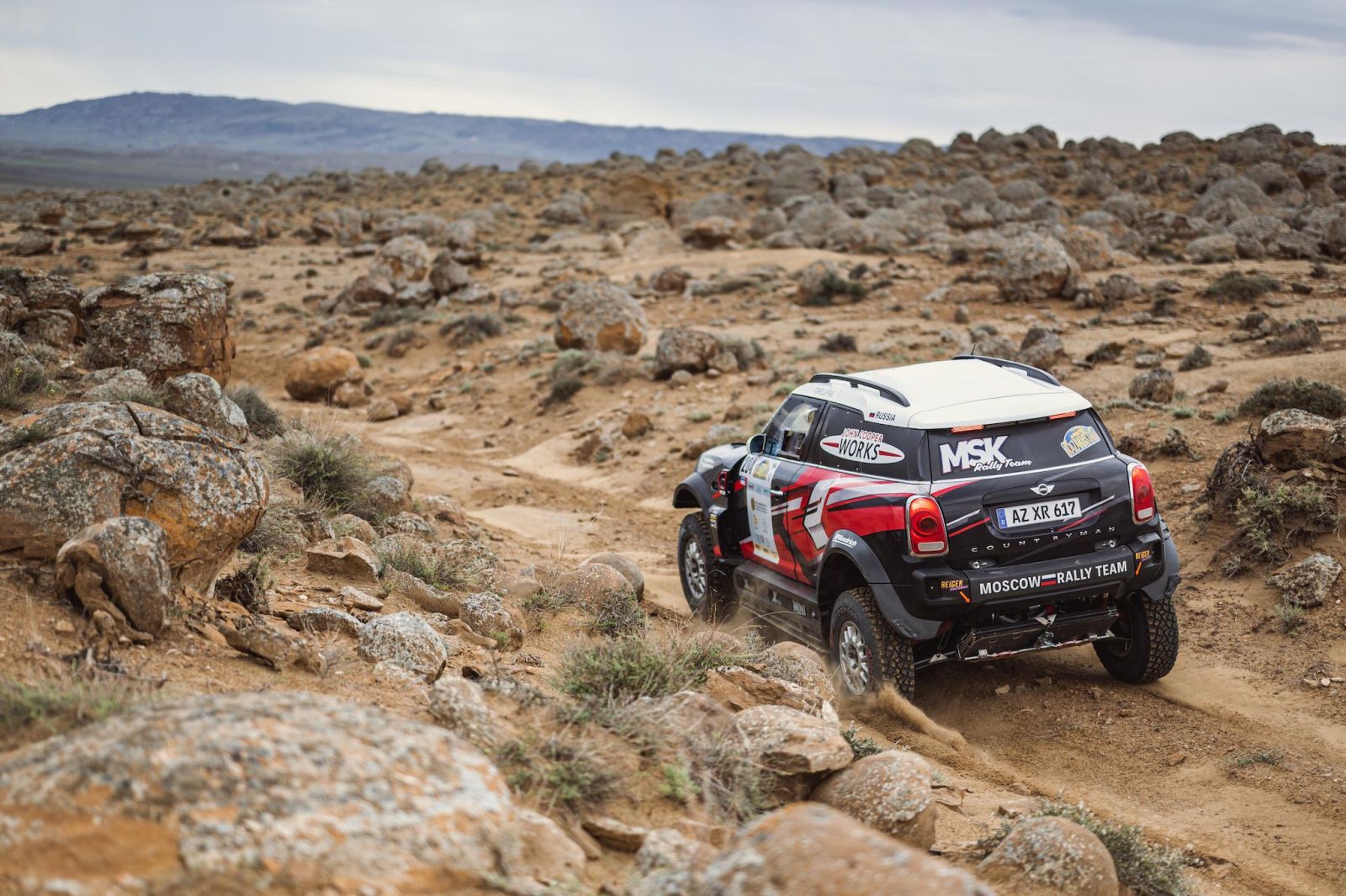 "I won the stage and the race today," said Andujar. "These were two of my goals. It was a long trip from Argentina to here but the win makes it worth it. I am happy for that. It was a tough race. It is a race more prepared for cars and side-by-side, but it was an adventure in places. This is part of rallying. We had to survive."
Guillaume de Mevius had shown impressive pace over the five days in his OT3-by-Overdrive and he won the final stage in the FIA T3 section. But the top step of the podium fell to his Spanish team-mate Cristina Gutierrez, who duly extended her early lead in the FIA T4 Championship.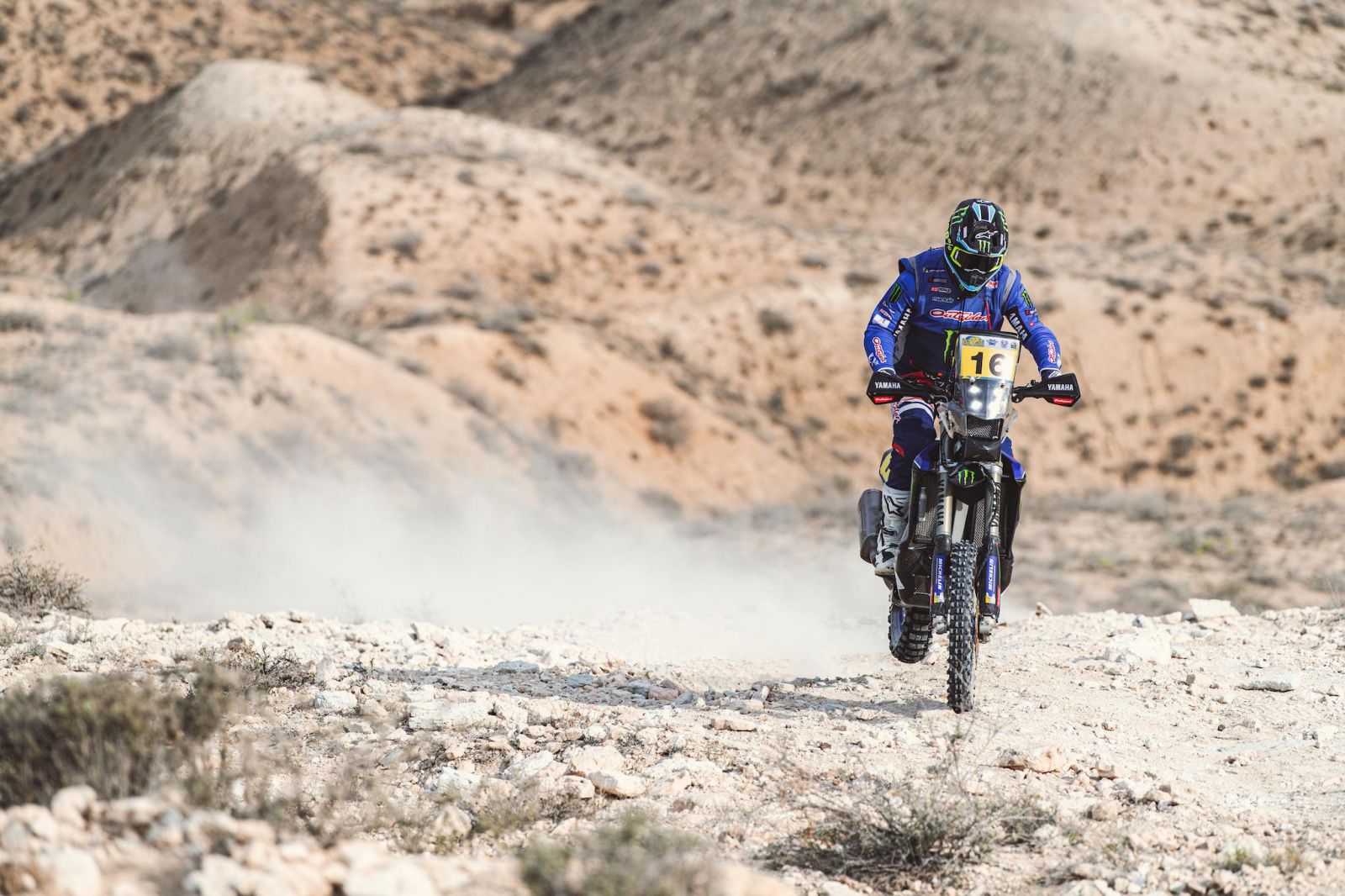 Along with French co-driver François Cazalet, she had been the model of consistency throughout the event and was rewarded with sixth overall and a winning margin of 41min 03sec over fellow Spaniard Fernando Alvarez. Russia's Pavel Lebedev was third.
Fifth-placed Jones managed to win the FIA T4 category by 30min 36sec from Frenchman Eugenio Amos and also extend his advantage in the championship after two rounds. Dutchman Kees Koolen and Argentina's Diego Martinez finished third and fourth in their South Racing-built Can-Ams.
Ends
For further media information: Neil Perkins, international media relations, 2021 Rally Kazakhstan, Tel: +44 7831 123153, E-mail: ndppublicity@gmail.com
2021 Rally Kazakhstan – Positions after leg 5 (unofficial @ 16.35hrs):
Cars
1. Lucio Alvarez (ARG)/Armand Monleón (ESP) Toyota Hilux Overdrive
16hr 03min 17sec
2. Denis Krotov (RUS)/ Konstantin Zhiltsov (RUS) MINI John Cooper Works Rally
16hr 31min 42sec
3. Mattias Ekström (SWE)/Emil Bergkvist (SWE) MINI John Cooper Works Buggy
16hr 38min 21sec
4. Ronan Chabot (FRA)/Gilles Pillot (FRA) Toyota Hilux Overdrive
17hr 22min 35sec
5. Austin Jones (USA)/Gustavo Gugelmin (BRA) Can-Am Maverick X3 (FIA T4)
17hr 57min 22sec
6. Cristina Gutierrez (ESP)/François Cazalet (FRA) OT3 by Overdrive (FIA T3)
18hr 12min 33sec
7. Eugenio Amos (ITA)/Paolo Ceci (ITA) Can-Am Maverick X3 (FIA T4)
18hr 27min 58sec
8. Fernando Alvarez (ESP)/Antonio Gimeno (ESP) Can-Am Maverick X3 (FIA T3)
18hr 53min 36sec
9. Pavel Lebedev (RUS)/Kirill Shubin (RUS) Can-Am Maverick X3 (FIA T3)
19hr 03min 52sec
10. Annett Fischer (DEU)/Filipe Palmeiro (PRT) Can-Am Maverick X3 (FIA T3)
19hr 35min 45sec
Bikes
1. Ross Branch (BWA) Yamaha WRF 450
14hr 39min 02sec
2. Matthias Walkner (AUT) KTM 450 Rally
14hr 44min 09sec
3. Adrien van Beveren (FRA) Yamaha WRF 450
14hr 49min 18sec
4. Daniel Sanders (AUS) KTM 450 Rally
15hr 10min 36sec
5. Andrew Short (USA) Yamaha WRF 450
15hr 11min 23sec
6. Luciano Benavides (ARG) Husqvarna HQV 450 Rally Replica
15hr 21min 30sec
7. Augusto Cabini (ITA) Honda CRF 450 RS
20hr 56min 01sec
8. Joaquim Rodrigues (PRT) Hero 450 Rally
23hr 25min 10sec
9. Franco Caimi (ARG) Hero 450 Rally
23hr 26min 03sec
10. Sebastien Bühler (DEU) Hero 450 Rally
23hr 27min 16sec
11. Skyler Howes (USA) Husqvarna HQV 450 Rally Replica
25hr 51min 37sec
Quads
1. Manuel Andujar (ARG) Yamaha Raptor 700
19hr 51min 20sec
2. Rafal Sonik (POL) Yamaha Raptor 700
20hr 21min 15sec
3. Aleksandr Maksimov (RUS) Yamaha YMF 700R SE
21hr 34min 24sec