ERRADORI AND WALKNER HOLD OUTRIGHT
MEDIA INFORMATION
2021 Rally Kazakhstan
For immediate release
Thursday, June 10th, 2021
SERRADORI AND WALKNER HOLD OUTRIGHT
LEADS AFTER DAY TWO OF RALLY KAZAKHSTAN
Stage wins for Toyota's Yazeed Al-Rajhi and Husqvarna's Skyler Howes
Austin Jones and Cristina Gutierrez continue to lead FIA T4 and T3 sections
KENDERLY (KAZAKHSTAN): Frenchman Mathieu Serradori and Austrian Matthias Walkner lead their respective car and motorcycle categories after the second selective section of Rally Kazakhstan between Aktau and Kenderly on Thursday.
Skyler Howes guided his Husqvarna to the motorcycle stage win, the American managing to beat Walkner by 70 seconds to move up to second place in the overall standings ahead of Ross Branch. Walkner now takes a 22-second advantage into the night haltBranch said: "It was very fast. I got to open up the road at the beginning. I thought I was navigating well up until the refuel point and then, shortly after that, I made a bit of a mistake and missed a marker. I took a bit of time to find the track again and Matthias (Walkner) passed me there. I stayed on the back of him and continue to learn from him."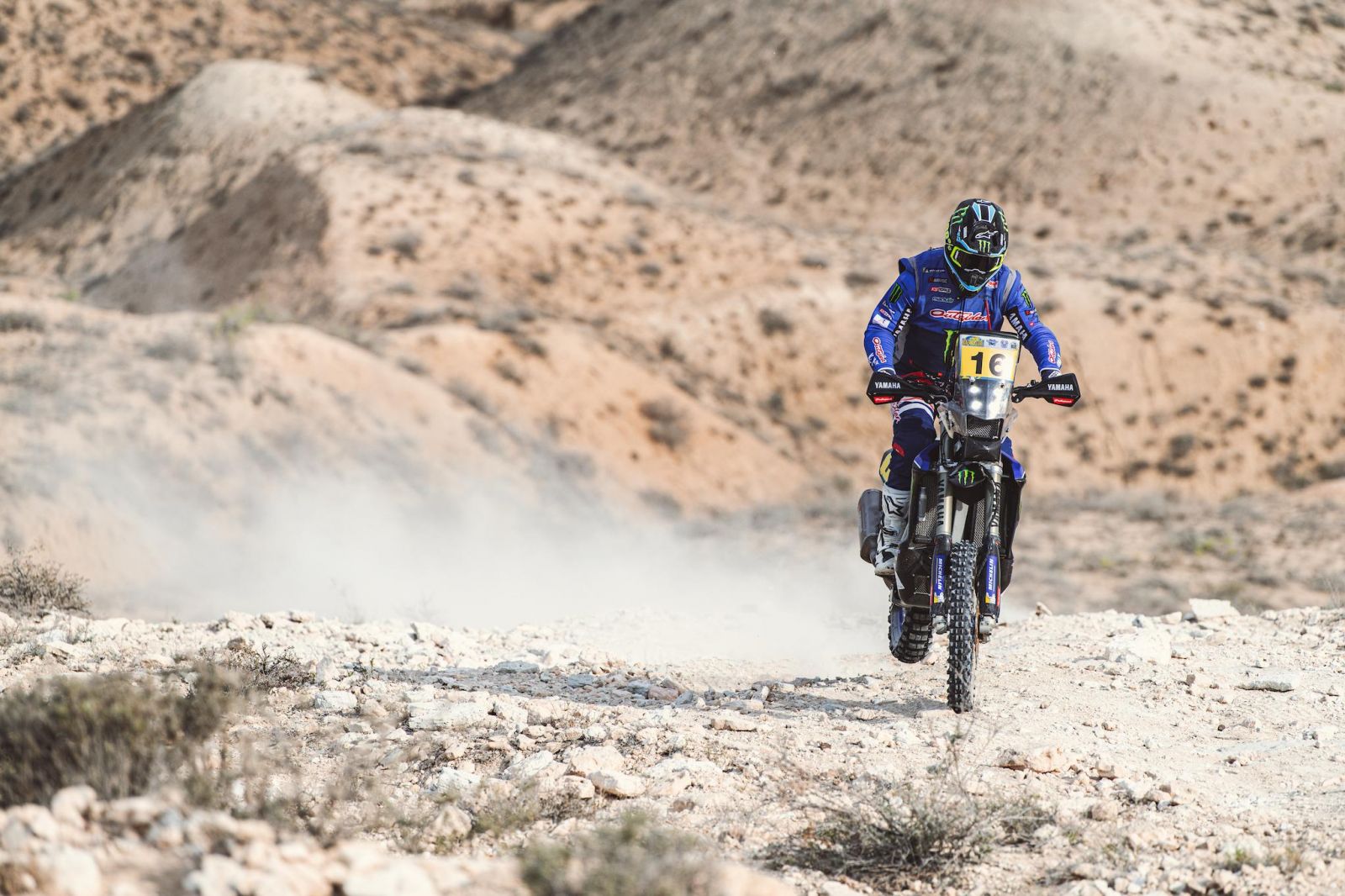 Yazeed Al-Rajhi claimed the fastest time in the car category in his Overdrive Toyota, the Saudi driver bouncing back from first day delays to beat Sweden's Matthias Ekström by 47 seconds. A third fastest time on the day enabled Serradori to extend his outright lead over Argentina's Lucio Alvarez to 6min 46sec.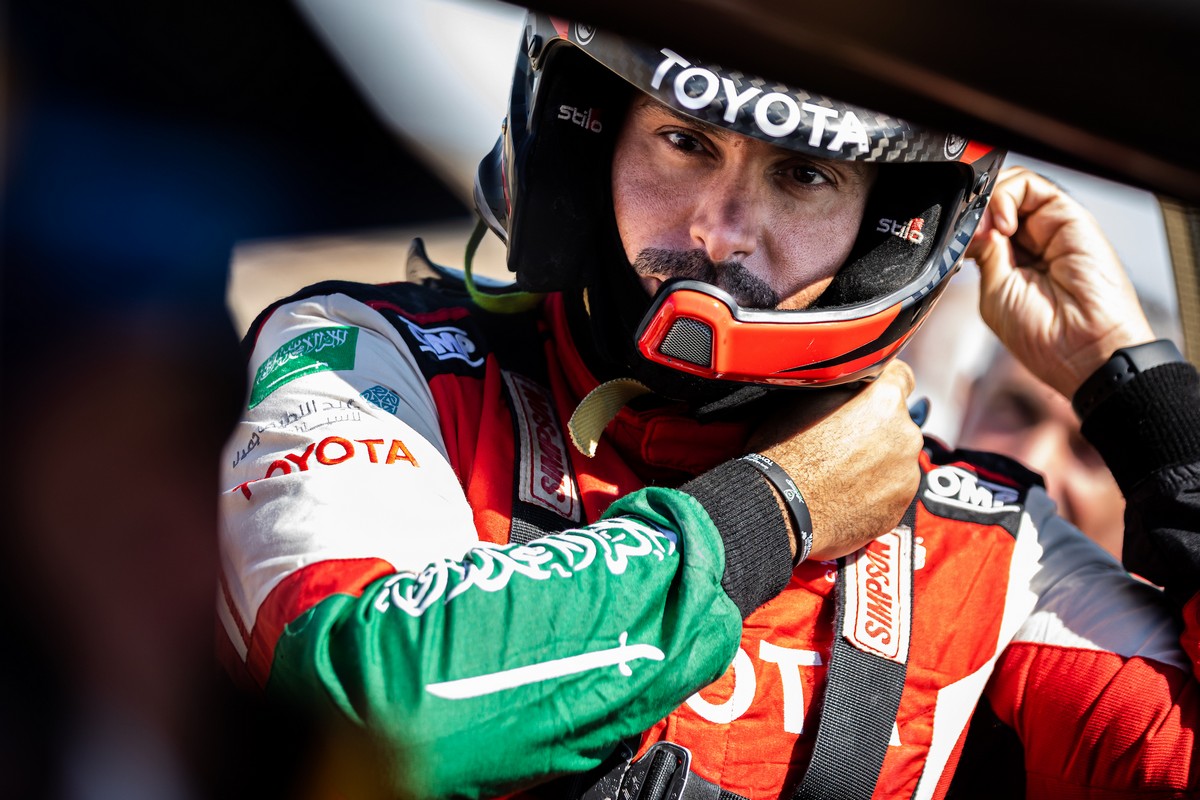 Al-Rajhi said: "Good day today and we did it well. It was a fast stage and not easy to win a lot of time. Tomorrow we open but we are ready…"
The selective section ran for 279.48km and finished just 2.27km from the Caspian resort at Kenderly where competitors will fend for themselves at the end of the first part of the Marathon stage without service assistance.
In the motorcycle category, Branch, Adrien van Beveren and Sam Sunderland rounded off the top six on the stage with Andrew Short now sandwiched between Van Beveren and Sunderland in fifth place in the overall standings.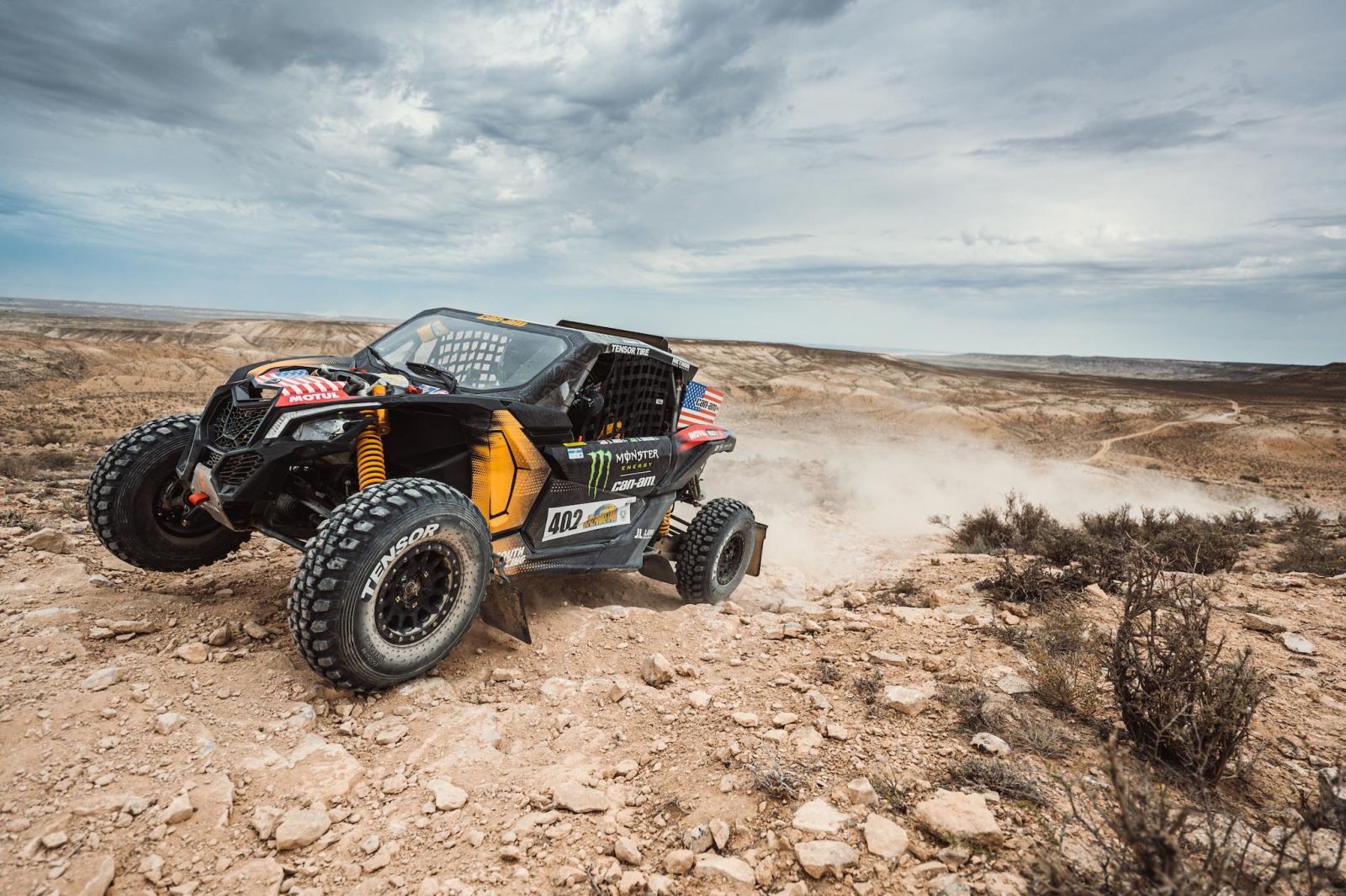 "It was really fast," said Sunderland. "I have never ridden a stage that fast in my life. It was quite scary sometimes. Pretty much, I was on my own for most of the day. I passed Joaquim (Rodrigues). I changed the brake pads, but the bike is okay and ready for tomorrow."
All 12 motorcycle riders are still classified, but there were time losses of over an hour for Joaquim Rodrigues, Sebastien Bühler and Franco Caimi and additional time penalties of six hours for the latter two riders. They suffered tyre choice woes with Caimi completing the last 100km without a tyre.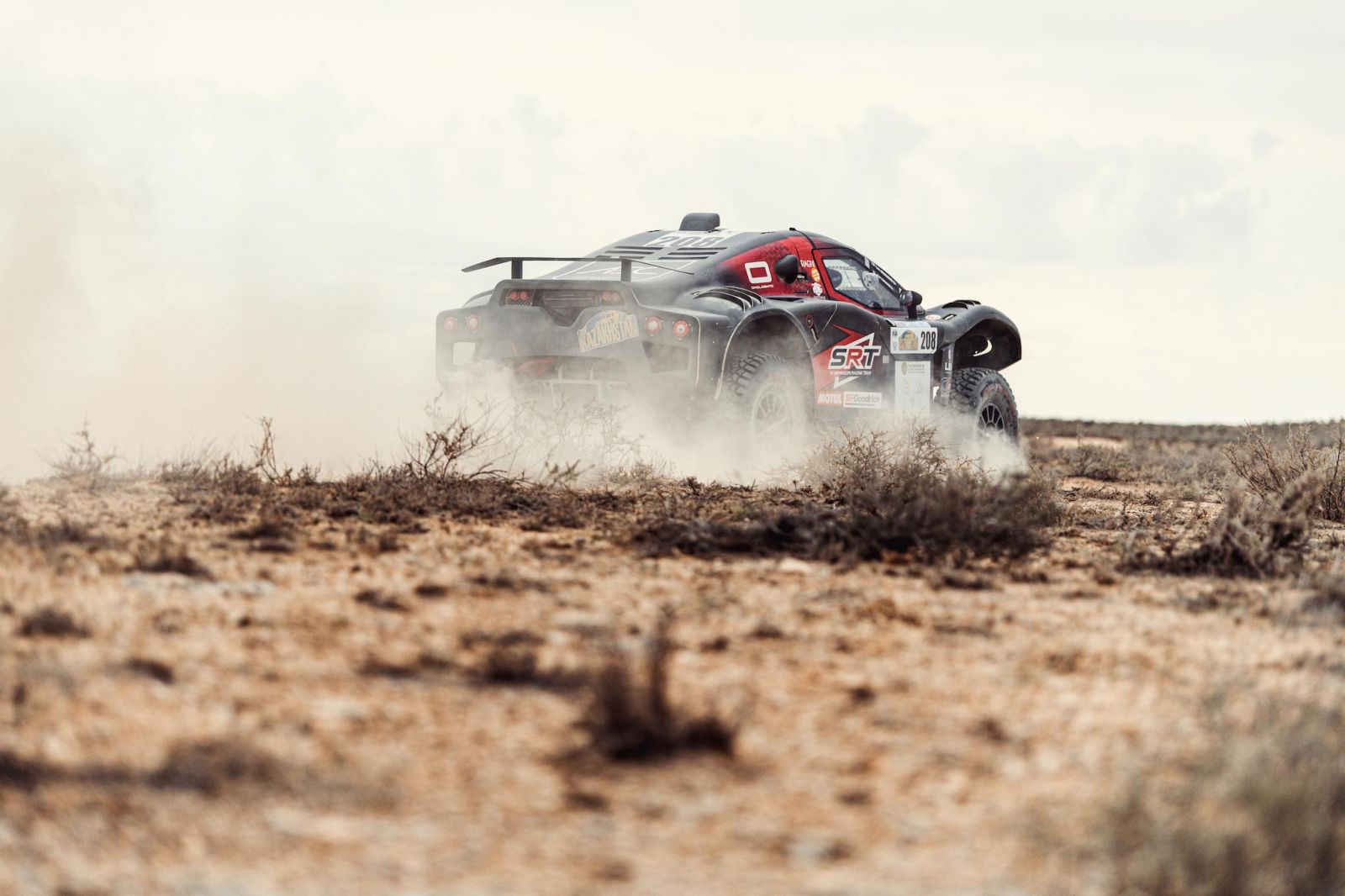 With Guatemala's Rodolfo Guilliolo sidelined after the heavy fall on Wednesday that saw him sustain a broken rib and collar bone, Manuel Andujar continued to lead the way in the quads and a second stage win saw the Argentine extend his advantage over Russia's Alexsandr Maksimov to 7min 49sec. Poland's Rafal Sonik is a further 9min 17sec adrift in third.
Serradori's third place on the day in his South African-built Century CR6 Buggy means the Frenchman retains a cushion of 7min 09sec over third-placed Al-Rajhi and 10min 32sec over Ekström. "Today was okay," said Serradori. "We did an okay job as the first car with the navigation. The track was very fast, maximum speed. I had fun today. The tyres are okay and now we face two sections of dunes and camel grass tomorrow.
"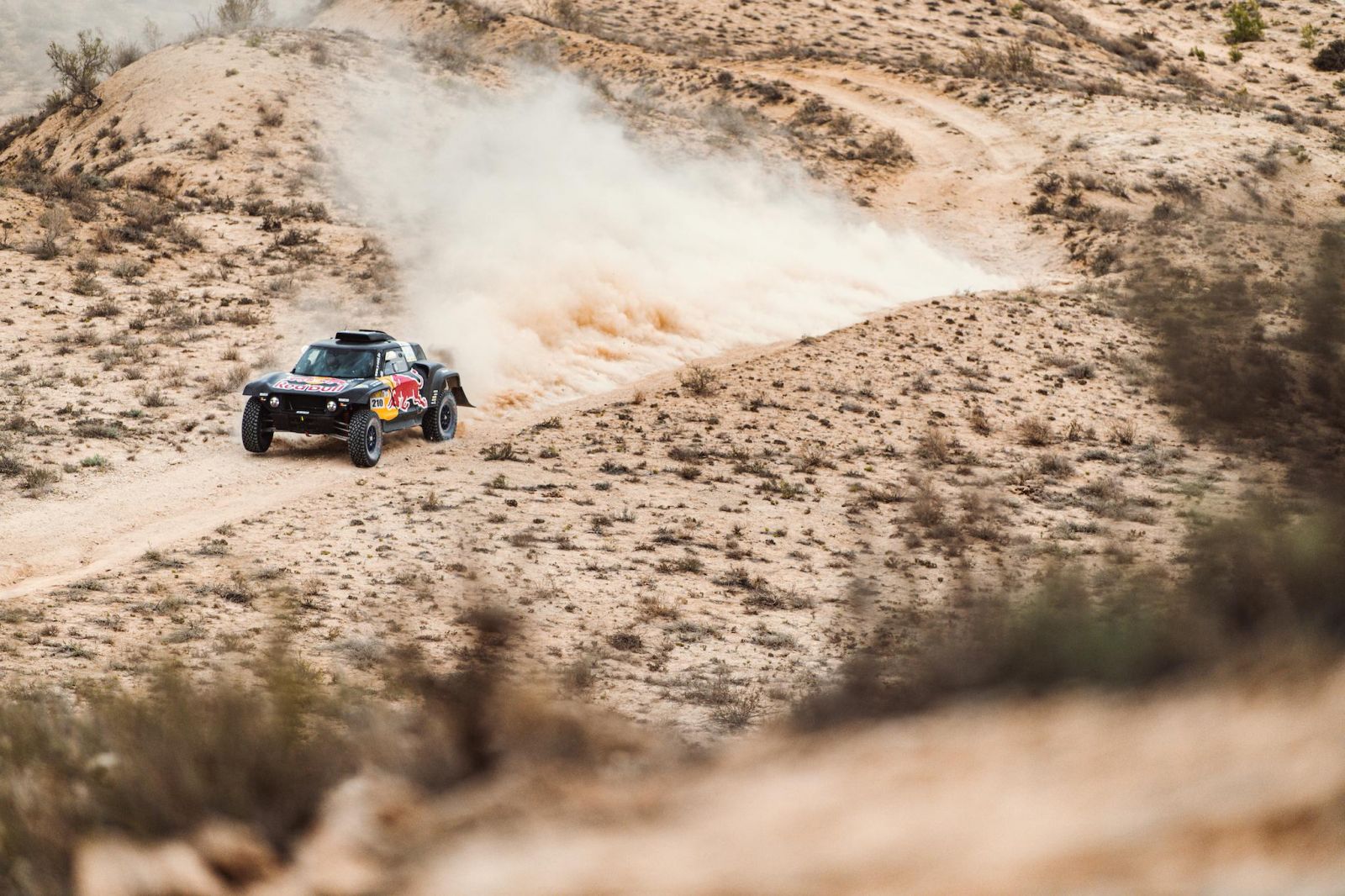 Both Sebastien Halpern and Guillaume de Mevius returned to form after their day one delays, as Austin Jones and Cristina Gutierrez continued to lead the FIA T4 and T3 categories in eighth and ninth overall.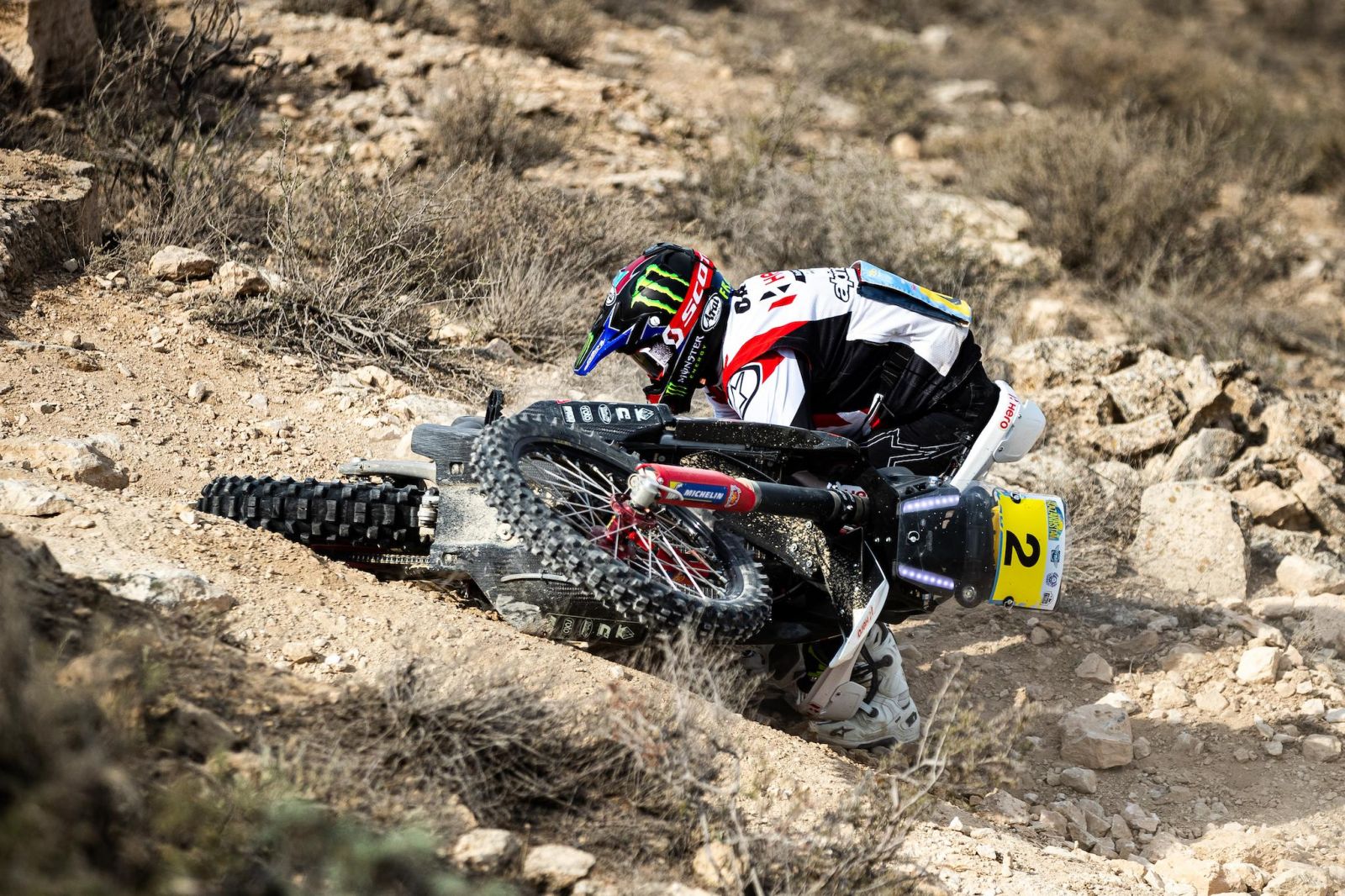 In T4, the stage win fell to Frenchman Eugenio Amos in his South Racing Can-Am, but Jones takes a cushion of 38min 43sec into the second half of the Marathon stage.De Mevius snatched the stage win in T3 after his day one electrical gremlins, but OT3-by-Overdrive team-mate Gutierrez extended her outright lead over Russia's Pavel Lebedev to 19min 19sec. Spain's Fernando Alvarez and José-Luis Pena Campo are third and fourth.

Friday
Tomorrow, is the second part of the Marathon stage between Kenderly and a return to Aktau City over a 330.12km selective section that heads east and inland from the coastal night halt before looping back to finish close to Senek.A road liaison then takes competitors back to Aktau City via the oil industry town of Zhanaozen.
2021 Rally Kazakhstan – Positions after leg 2 (unofficial @ 15.40hrs):
| | |
| --- | --- |
| Cars | |
| 1. Mathieu Serradori (FRA)/Loic Minaudier (FRA) Century CR6 Buggy | 5hr 53min 34sec |
| 2. Lucio Alvarez (ARG)/Armand Monleón (ESP) Toyota Hilux Overdrive | 6hr 00min 20sec |
| 3. Yazeed Al-Rajhi (SAU)/Dirk von Zitzewitz (DEU) Toyota Hilux Overdrive | 6hr 00min 43sec |
| 4. Mattias Ekström (SWE)/Emil Bergkvist (SWE) MINI John Cooper Works Buggy | 6hr 04min 06sec |
| 5. Ronan Chabot (FRA)/Gilles Pillot (FRA) Toyota Hilux Overdrive | 6hr 07min 08sec |
| 6. Denis Krotov (RUS)/ Konstantin Zhiltsov (RUS) MINI John Cooper Works Rally | 6hr 18min 00sec |
| 7. Juan Cruz Yacopini (ARG)/Alejandro Yacopini (ARG) Toyota Hilux Overdrive | 6hr 38min 09sec |
| 8. Austin Jones (USA)/Gustavo Gugelmin (BRA) Can-Am Maverick X3 (FIA T4) | 6hr 39min 01sec |
| 9. Cristina Gutierrez (ESP)/François Cazalet (FRA) OT3 by Overdrive (FIA T3) | 6hr 43min 34sec |
| 10. Miroslav Zapletal (CZE(/Marek Sykora (SVK) Ford F-150 Evo | 6hr 51min 41sec |
| 11. Pavel Lebedev (RUS)/Kirill Shubin (RUS) Can-Am Maverick X3 (FIA T3) | 7hr 02min 53sec |
| 12. Fernando Alvarez (ESP)/Antonio Gimeno (ESP) Can-Am Maverick X3 (FIA T3) | 7hr 08min 06sec, etc |
| Bikes | |
| 1. Matthias Walkner (AUT) KTM 450 Rally | 6hr 02min 59sec |
| 2. Skyler Howes (USA) Husqvarna HQV 450 Rally Replica | 6hr 03min 21sec |
| 3. Ross Branch (BWA) Yamaha WRF 450 | 6hr 03min 58sec |
| 4. Adrien van Beveren (FRA) Yamaha WRF 450 | 6hr 11min 47sec |
| 5. Andrew Short (USA) Yamaha WRF 450 | 6hr 15min 38sec |
| 6. Sam Sunderland (ARE) KTM 450 Rally | 6hr 15min 43sec |
| 7. Daniel Sanders (AUS) KTM 450 Rally | 6hr 28min 17sec |
| 8. Luciano Benavides (ARG) Husqvarna HQV 450 Rally Replica | 6hr 32min 28sec |
| 9. Joaquim Rodrigues (PRT) Hero 450 Rally | 7hr 43min 10sec |
| 10. Augusto Cabini (ITA) Honda CRF 450 RS | 9hr 20min 03sec |
| 11. Franco Caimi (ARG) Hero 450 Rally | 13hr 39min 17sec |
| 12. Sebastien Bühler (DEU) Hero 450 Rally | 13hr 40min 10sec |
| Quads | |
| 1. Manuel Andujar (ARG) Yamaha Raptor 700 | 8hr 05min 48sec |
| 2. Aleksandr Maksimov (RUS) Yamaha YMF 700R SE | 8hr 13min 37sec |
| 3. Rafal Sonik (POL) Yamaha Raptor 700 | 8hr 22min 54sec |
Ends
For further media information: Neil Perkins, international media relations, 2021 Rally Kazakhstan, Tel: +44 7831 123153, E-mail: ndppublicity@gmail.com